"dreams of a wildgoose" - album reviews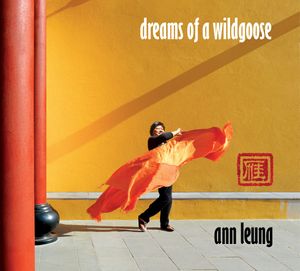 "what a pleasure it was to work on your record. Michael has excelled at capturing your songs, and the songs and 'vibe' are superb. The tracks are sounding beautiful. It is a special record." - Dave Neil (Mastering Engineer)
 
"Ann came to me as a novice, and I very quickly realised that hers is a unique talent, waiting to blossom. The process of gently coaxing the haunting, (sometimes fragile) songs out of her, was a rewarding experience for me as a record producer. I believe Ann has something very special, creating music of rare and delicate beauty." - Michael Fix (Producer)
 
"stunning new album by Ann Leung. Utterly beautiful.... breathtaking." - Nadia Sunde
 
 "Sublime, moving, grounding, ethereal, beautiful....This album at once speaks of a humble & gentle soul who is the composer. The music sounds simultaneously grounded , unpretentious & yet heavenly. The songs thread together creating a concept album whose theme reflects a beautiful calm." - Sadie Gwynn Jones
 
"It's been my constant companion in the car for the last few days and I never tire of listening to this epic but peaceful music. I find myself uplifted and transported away from my stress and worries. There is such a spirituality, thoughtfulness and feeling of space to this music ….. life is far too busy but ahhh…. it's so nice to reflect and contemplate. Simply divine musicianship and arrangements from the guest musicians as well. Five honking stars from me …." - Juju Minto
 
"...a gorgeous, ethereal and entrancing album!! Wonderful songs from Ann have been brought to life by the extraordinary recording, playing & production talents of the magical Michael Fix.... . There are also a host of other talented musicians & performers. This is a fantastic album - lovely collection of original songs, brought to life in an exquisitely beautiful way, sung superbly by Ann!! Sheer musical heaven. Go & buy a copy before it sells out" - Ian Dearden
 
"it moves me, draws me in and hugs me, takes me on a journey. Just brilliant... " - Leanne Phillips
 
"I just had the joy of discovering Ann Leung's music. Dreams of a Wildgoose is the best CD I have listened to in the longest time. I just wish I had come across it earlier. The singing and music is mesmerising - what a talent!" - Pog
 
"Ann Leung has created a wonderfully sincere and honest album. To take the concepts of peace, joy and hopefulness and present them as understandable songs you can relate to easily is a gift. Musically Ann has explored a myriad of sounds yet they blend harmoniously and create a soothing beautiful backdrop to her central message of harmony and love. This album can add joy to your life." - David Penman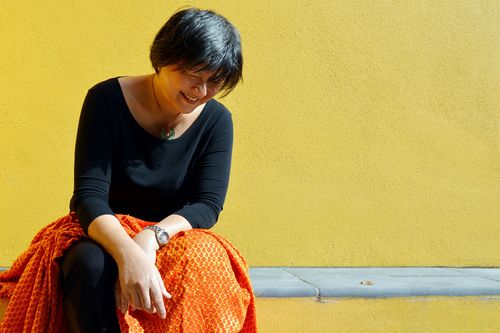 "Right from the very first track of honking wild geese in flight, you are transported to a magical space filled with top quality lyrics, stories, musicianship and melodies, with the beautifully soft, lilting vocals of Ann and her friends. There are so many layers to these thought provoking tracks. Fabulous musicianship from all those involved, with many of my favourite Brisbane artists contributing to the gorgeous melodies with stylish precision, harmonies and instrumentation. What a joy it has been to listen to this uplifting music and to share in Ann's journey. The CD cover and inserts are beautifully put together with photographs by the very talented Chris Hall. I will be listening to these tracks over and over. So serene. So inspirational. It transports you to a state of bliss where troubles melt away and you feel in touch with your own personal Angels. This CD has my highest recommendation. Make sure you get your own today." - Kara-Mia
"I have to say I am really, truly, impressed with the album. your style reaches somewhere into my psyche and there is something about the gentleness of the singing style that really appeals to me and reminds me of my past too..." - Alison
"Ann's voice and writing just captivates! Let her capture you too. This is a serious writer with a beautiful voice and inspiring arrangements." - Ron 
 
Review by Andrea Baldwin - for Folk Rag October 2015
"Ann Leung says 'there's a lot of me in this album', and her CD impresses as a work of art into which she has poured body and soul. Ann's Chinese name, printed on the cover above her Australian name, means 'wildgoose'. The design features photographs of Ann in a temple, joyously swirling a large flame-coloured cloth. These images – by turns playful and meditative, often accompanied by a quirky little cartoon goose – signal the work of an artist looking both inside and outside herself, asking serious questions, but with gentle humour and warm delight. 
Sophisticated production by Michael Fix layers the lead vocal among the other instruments so the lyrics are sometimes almost subliminal, their message conveyed more by the structure and tonal qualities of the music than by the words. You could use this album for yoga or meditation, background music to soothe and heal after a busy day, but it also rewards close and repeated listening, to fully appreciate the thoughtful lyrics, clever variations in tempo and texture, and breathtakingly subtle choices of instrumentation and effects.
The introductory track – haunting cries of wild geese – sets the tone for the whole album: dream-like, evocative, beautiful in itself while always hinting at worlds beyond, the unknown and the far-away.
'Mia's Song', introduced by chanting, embodies the qualities already ascribed to this album by a number of commentators: joyful, inspirational, spiritual. 'Sea in Your Eyes' is a slower celebration of the immensity of small things: listen for the lovely incursion of wave sounds. In 'Sky Meets Land', Ann's finger-picking guitar and a hint of jew's-harp lend a country hue to a train journey into the unknown. 'Stanley' delicately sketches a homeless man 'waiting for the sun to rise'.
'I Fell Softly' captures the tentative beginning, in a single moment, of a new love story. 'June' is gently cheerful, while 'Will I Remember' is a wistful reflection on love, loss and memory. More chanting introduces and celebrates the wisdom of Mohandas Ghandi in 'Mahatma'. Themes of spiritual possibility are explored in 'Beyond What We Know' and the later track 'The Angels Came'. 'Breathe' meditates on how breath connects body, mind, spirit, and the world around us, with ethereal backing vocals by Angela Toohey. The album wraps up with the wild geese taking flight, before the bonus track – 'Jevolo', an evocative soundscape created by Ann and Michael Fix, featuring Nadia Sunde.
Ann, an architect as well as a singer-songwriter and musician, says she dreams of 'connection, healing and a world of peace'. This glorious album contributes to that kind of world."