The thing about acting is that you get to be characters who are so removed from your everyday life.
Lately I've been parading around as a slightly neurotic cop in MATES Theatre Genesis's production of Neil Simon's comedy "The Odd Couple- Female Version" - directed by Debie Spearitt. 
Last week, after the show, an elderly gentleman murmured in my ear "You can be my sergeant any day."
I waved my truncheon playfully at him. "Oh no, don't use that thing on me!" he exclaimed.
"Handcuffs?" I asked
"Handcuffs would be fine," he said.
ahem, and I always thought uniforms were to pull chicks! 

It's been a privilege to be working with such a terrific cast and crew
Final shows are this Friday 16th & Saturday 17th June - 7:45pm at Birkdale Hall, Birkdale, Redlands.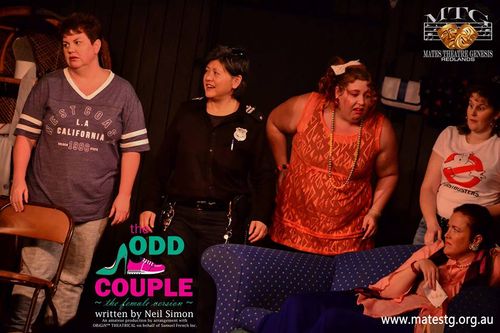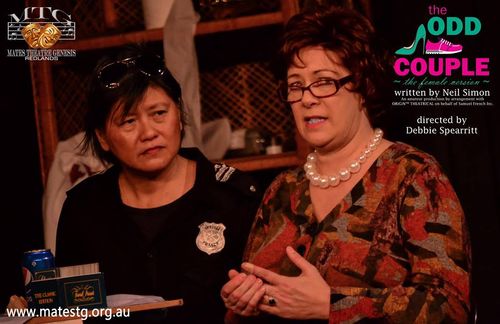 (photos courtesy of MATES Theatre Genesis - Greg Pope)